Flutter Engineering
Google-backed UI software development kit (SDK) –  Flutter app developer is used to develop cross-platform applications for IOS, Android, and Web platforms. Sieg partners offer the best flutter developers at affordable rates to development companies, agencies, research institutes, and start-ups to scale up their mobile application development. Flutter is very popular among the development community for its ready-to-use code, customizable widgets, and large libraries.
Hire a dedicated Flutter app developer streamlines cross-platform app development seamlessly while delivering a great user experience. You can hire the best flutter appteam with Sieg Partners.
Why Choose Flutter For App Development?
Flutter app developer has a single codebase that runs on multiple platforms. Our flutter app developers create clean code that's also easy to maintain. Flutter app is a perfect fit for developing MVP. If you are looking for budget-friendly mobile app development, quick code writing, lesser testing, and speedy deployment, Flutter is your choice of platform.
Our flutter app development company creates a solution that delivers native-like performance with cross-platform development. Hot reload, reactive framework, widget population, and Dart benefits are add-ons making flutter a good pick for your business app and Sieg Partners the best pick as your Flutter app development partner.
Scalable
Capable of being easily expanded or upgraded on demand with the needed resources.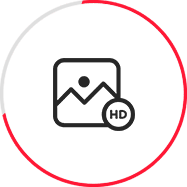 Native performance
Achieve a performance similar to a truly native app, with increased productivity, faster, easier development.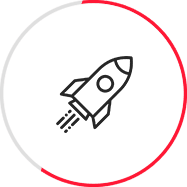 Responsive and Fast
Easily matches the responsive structure of any console and deliver a faster performance.
Why Should You Recruit Flutter Developers from SIEG Partners?
There is not one or two, there are plenty of benefits you can avail yourself of by hiring flutter developers from our organizations. Check them out.
Hiring is Easy
Hassle-Free
Scalable
Good communication
Regular Comprehensive reporting
Cost-effective
Safe and Secure
Transparent
World-class Dedicated Hiring Service
Sieg Partners helps clients hire the best tech lead to suit their business requirements. Our hiring process is simple: Shortlist – Interview – Hire. All of our resources pass through our SV ( Screening and Evaluating) process which assists the client to interview and hire the best-dedicated developer and team. Just sit back and relax, let Sieg Partner be your Hiring Partner.

We help you save big on expenses associated with infrastructure, training, and insurance. All you have to do is: Submit a request, Shortlist the Candidate, Interview, Sign the Contract, and it's done. Submit your hire a team request with us.
We are available 24x7 for you
Call Us Now +91 8320704030