NodeJS Engineering
Node.js is an open-source, cross-platform, JavaScript runtime environment. It allows for building scalable network applications and a strong back-end for mobile applications. NodeJS possesses an event-driven architecture for asynchronous I/O which suits well for building real-time web applications. Leverage our new-age Node.js development services for getting websites that are fast and efficient. Our NodeJS team has hands-on experience in creating event-driven and non-blocking solutions that work just fine on the server side by smoothly controlling different connections.
With ample back-end development experience, we can suffice your need of building a remote team of Node.js programmers.
Why Choose NodeJS For Development?
Modern-day web applications are heavier for processing client-side data which can be eased with Node JS. The platform works well for creating real-time lightweight messaging app interfaces, proxy deployment, and creating dashboards. Hire best Nodejs developers to build real-time, data-intensive, and scalable web and mobile applications. Our top Nodejs developers are well-versed at developing event-driven and non-blocking I/O model-based solutions that run flawlessly on the server side by effortlessly controlling several connections. our Node.js development expertise to build advanced NodeJS apps using databases like SQL, Oracle, or NoSQL Databases like MongoDB and Couch DB. Our Node.js coders can create fast-paced web apps and enable easy sharing. Node.js boosts productivity, uses an open toolset, simplifies hosting, and makes data streaming efficient. Pick NodeJS for your next project and pick our   Hire  The Best Node JS development company USA  for fulfilling your requirements.
Single Page Apps
Best choice for single-page apps for confirming positive response time mixed with easy data sharing between server and client.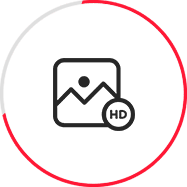 Classic Web Apps
NodeJS can effortlessly carry the HTML data making loading and running classic web apps smooth on the server side.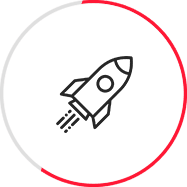 Developing APIs
Save the effort of conversion between multiple systems by using web services of databases through REST / JSON.
Why Should You Hire Our NodeJS Developers?
We have a team of best NodeJS programmers willing to pour all their experience into making your website or mobile app an amazing one.
Hiring is Easy
Hassle-Free
Scalable
Good communication
Regular Comprehensive reporting
Cost-effective
Safe and Secure
Transparent
World-class Dedicated Hiring Service
Hire the best and hire from the best: Sieg Partners. Stop searching for experienced NodeJS developers on the websites online. We have already done the hard work for you. Hire dedicated Node.js resources and build an impeccable team for your project. All our resources have to pass through a screening and evaluation process. They are chosen with extra care.

Pick us as your hiring partner and cut down on all the extra expenditure on infrastructure, training, and insurance. Just share your hiring requirement with us and we will serve you with a pool of developers to pick from. 
We are available 24x7 for you
Call Us Now +91 8320704030