ReactJS Engineering
ReactJS is an open-source, cross-platform JavaScript library that enables web developers to create UI for building single-page apps and responsive web apps. The framework is flexible and fast and has the support of Facebook, Instagram, and other developer's community. React is a write once and run anywhere kind of platform. It eliminates the need to rewrite the current code for different platforms.   Virtual DOM and one-way data binding are also some of the features making ReactJS a popular choice.
Sieg Partners is one of the leading ReactJs web development companies with versatile developers. With advanced technical skills and hands-on experience with the latest tools and technologies, Sieg partner can be your official hiring partner.
Why Choose ReactJS for Mobile and Web Development?
There are abundant reasons to ReactJS for your business application. Whether you are building a website or a mobile app, ReactJS seems to be a great choice for your project. The framework has multiple benefits like an easy learning curve, being component-based, the usefulness of JavaScript, and declarative.
ReactJS streamlines the entire process of front-end web development. The framework is simpler, faster, scalable, and adaptable. It has the feature of breaking the website modules down into small components. It will prove to be a great aid in the development process as well as the end product. With all the high-performing solutions and rich features, small & big businesses, and enterprises are picking ReactJS development as their prime choice
Zero Dependencies
ReactJS is a framework with zero dependencies. It doesn't need any third-party codes for developing apps and websites.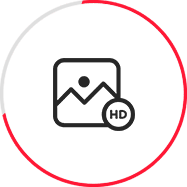 Code Reusability
A single code can be used to build and run apps on multiple platforms. Saves time and effort on coding.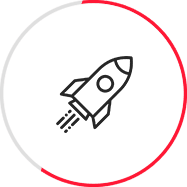 One-way Data Flow
With unidirectional data flow, child components will not update the data on their own ensuring a clean data flow.
Why Should You Hire ReactJS Developers from Sieg Partners?
Leverage the new-age ReactJS development services with Sieg, your trusted hiring partner. Get experienced mobile and web developers for an amazing solution.
Hiring is Easy
Hassle-Free
Scalable
Good communication
Regular Comprehensive reporting
Cost-effective
Safe and Secure
Transparent
World-class Dedicated Hiring Service
Our software development company helps you hire the best ReactJS programmers. We have made hiring dedicated developers simple and stress-free for business owners and entrepreneurs. We do all the hard work of finding the best resources from the market and making them hire-ready for your project. Our developers pass through the screening and evaluation process to ensure the resources are experienced as well as experts in their domain

You also save big bucks on insurance, infrastructure, and infrastructure. There's very little we have left for you to do. Just submit a request, check the list of candidates, interview all of them, pick the relevant team of resources, and sign the contract. So, get set, and ready to have the best ReactJS team on board to work for you.
We are available 24x7 for you
Call Us Now +91 8320704030