Java Programming
Java is a platform-independent language that allows writing code on one platform and running on other platforms without any changes. Our Java Developers create Java code that is highly flexible and reusable. Java is an object-oriented programming language having rich sets of APIs. Hire our expert team for Java development and we will deliver scalable and highly secure solutions. Java has excellent IDEs and Java tools which our Java coders are well versed with. With experience in cutting-edge frameworks like Spring MVC, Struts, Hibernate, GWT, Vaadin, Wicket, and Vert, we provide Java programmers for hire. To create Java-based CMS, custom software, eCommerce, and web apps, use tools like X, Play, Grails, and others.
Why Should You Choose Java For Development?
Java is a powerful, popular, open-source, general-purpose, object-oriented programing language. It also supports multi-threading. Hire the best Java developers from us. We provide java resources quickly and save you from the trouble of searching for java developers and the risk of hiring incompetent ones. We will guide your project from the discovery phase to the product launch and ensure it resonates with your target audience. If you've been looking for a team to build innovative software solutions, hire our dedicated Java developers and get your project off the ground. Our Java engineers use the latest technology and follow an agile development process that benefits your business. Get new-age Java software development with Dedicated Java developer team and leverage all the potential benefits for your business.
Scalable
Capable of being easily expanded or upgraded on demand with the needed resources.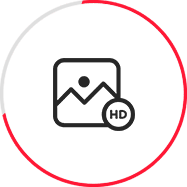 Secured
Provides APIs to secure network communication with encryption, message integrity, and both client and server authentication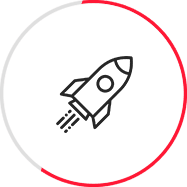 Responsive and Fast
Easily matches the responsive structure of any console and deliver a faster performance.
Why Should You Hire Java Developers From Sieg Partners?
We are your hiring partners. Just share your requirements and we will present you with multiple Java programmers with coding skills and competence.
Hiring is Easy
Hassle-Free
Scalable
Good communication
Regular Comprehensive reporting
Cost-effective
Safe and Secure
Transparent
World-class Dedicated Hiring Service
Hire the best Java resources from the best hiring services, Sieg Partners. Looking for Java developers on job portals can be troublesome and time-consuming. Our hiring service provider company does all the hard work for you and presents you with the pre-vetted resources. Hiring our Java developers is easy:

All of our resources pass through our Screening and Evaluating process which helps the client to interview and hire the best-dedicated Java developers. All you need to do is appoint us as your Hiring Partner. We help you save on expenses associated with infrastructure, insurance, and training. Submit your hire team request with us.
Our developers are committed to making the Java Development process as simple as possible for our clients despite the fact that it can be a difficult and complex field. We can assist your company in harnessing the power of data to gain insightful information and make wise decisions by combining our extensive experience and cutting-edge technologies. To find Java developers with a strong foundation in Java and knowledge of additional programming languages, frameworks, and tech stacks, turn to Sieg Partners. Hire personnel with fundamental experience in any tech stack you can imagine, not just Java. Sieg Partners is prepared to offer you with specialized resources working full-time engagements and knowledge in over 1000+ technologies.
We are available 24x7 for you
Call Us Now +918320704030