React Native Engineering
Hire React Native Developers because is an open-source cross-platform framework developed by Facebook. This framework has gained immense popularity for using a single codebase multiple times. It is used by some of the top mobile applications like Airbnb, Instagram, Skype, Instagram, and many more to join the list. Hire a full-time outsourced React Native team that can build the next trending app in the App store for you. Development of React Native Apps.
Since 2012, we have participated in the development and community of React Native. We deliver the best React Native apps for your goals thanks to our ten years of cross-platform app development experience.
We can assist if you're looking for the best React Native development company.
Our  Best Hire React Native Developers are pre-vetted from our end, interviewed from your end, and then hired to deliver the best results.
Why Should You Hire Our React Native App Developers?
Let's start with the single code that runs on multiple platforms to be the first in choosing React Native framework. This leads to faster development & iteration and quick deployment. Our React Native resources help your business deliver a cross-platform app that gives a native-like performance. The framework brings high responsiveness with instant reloading and recompiling. It's easy to sync API with JavaScript foundational layer. Two major platforms Android & iOS can be developed with one code using React Native platform. Outsource your development requirements to Sieg partners and we will give you world-class resources that work dedicatedly on your project. With the help of our expertise, we offer React Native app development services tailored to your needs. Our React Native app development specialists are proficient in the nuances of React Native and are able to complete React Native app development projects on schedule without sacrificing quality.
Hire remote React Native developers that can work on your project on your terms. Your search for a skilled team ends with Sieg Partners.
Scalable
Capable of being easily expanded or upgraded on demand with the needed resources.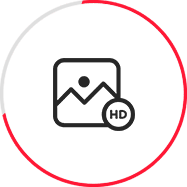 Native performance
Achieve a performance similar to a truly native app, with increased productivity, faster, easier development.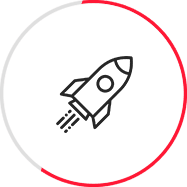 Responsive and Fast
Easily matches the responsive structure of any console and deliver a faster performance.
Why Choose React Native for App Development?
There is not one or two, there are plenty of benefits you can avail yourself of by hiring flutter developers from our organizations. Check them out.
Hiring is Easy
Hassle-Free
Scalable
Good communication
Regular Comprehensive reporting
Cost-effective
Safe and Secure
Transparent
World-class Dedicated Hiring Service
Sieg Partners assists the tech giants to recruit resources that fit their business requirements. Hiring our React Native programmers is really simple.

All of our resources pass through our SV ( Screening and Evaluating) process which assists the client to interview and hire the best-dedicated React Native developer and team. Just sit back and relax, let Sieg Partner be your Hiring Partner. We help you save big on expenses associated with infrastructure, training, and insurance. Submit your hire a team request with us.
We are available 24x7 for you
Call Us Now +91 8320704030