PHP Engineering
PHP is a general-purpose scripting programming language. The language is aimed at web development. PHP has a wide developer community making it one of the most popular programming languages. Sieg Partners have nurtured a team of highly professional PHP programmers. Our mobile and web development services help you build a benefic backend and winsome website. Our PHP development services include CMS development, migration services, upgradation services, eCommerce development, and cloud-based web app development. Build your team of PHP developers for your business website for maximum ROI.
Why Choose PHP For Development?
Looking to create PHP websites that your users can easily access? PHP is the best programming language to build responsive websites that runs efficiently on mobile, tablets, desktops, and laptops. Our team of versatile PHP web developers helps you create fast, scalable, and SEO-friendly web apps to meet your business demands.
PHP is best for building simple and dynamic web apps. The language is also a great fit for several programming tasks outside the web context like standalone graphical apps and robotic drone control. PHP code can be executed directly into the command line.
Code Reusability
PHP allows code reusability where a single code can be used for developing apps on different platforms.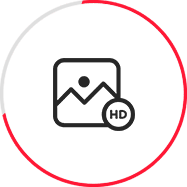 Multiplatform Support
PHP can be used for developing the backend for native and cross-platform apps delivering multiplatform support.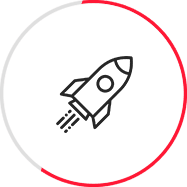 Fast & Scalable
Websites and apps developed with PHP programming language are fast and highly scalable for users.
Why Should You Hire PHP Developers from Sieg Partners?
We have a team of voguish NodeJS programmers willing to pour all their experience into making your website or mobile app an amazing one.
Hiring is Easy
Hassle-Free
Scalable
Good communication
Regular Comprehensive reporting
Cost-effective
Safe and Secure
Transparent
We assist you in picking the best PHP developers that fill the gap between your business requirement and a working solution for your business. We have already picked the best PHP resources from the market, saving you the time and energy to search over a bulk of platforms. All you need to do is contact us and let us be your hiring partner.

Build your team from the best. Here's an added bonus, save the cost on infrastructure, training, and insurance. We have already done that on your behalf. Share your request with us and we will have a platter of PHP coders for you. 
We are available 24x7 for you
Call Us Now +91 8320704030